PRIVATE INSTRUCTION
for Individuals or Small Groups

Charles is certified as a Yoga Therapist through the International Association of Yoga Therapists (1000 hr certification). In addition, he is registered with the Yoga Alliance as in E-RYT-500 (their highest level of registration).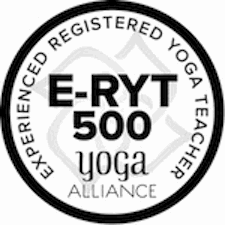 Charles frequently teaches classes and workshops in private for individuals or small groups. For businesses and other organizations Charles charges $250 per hour, but for individuals and small groups he only charges $85 per hour for one or two students (plus $20/person for each additional student) (ie 4 students would be $125/hr.). Students usually meet Charles at his home in Central Austin, where he has a small but nice studio with a deck overlooking a creek. His address is 5803 Westmont Dr., Austin, Tx 78731.
If you wish for Charles to come to your home or business place to work with you there is an additional $20 charge for travel within the Austin city limits.
Clients can choose whether they wish to focus on Hatha Yoga, Meditation, or any of the following topics:  Breath; Posture; Balance; Mind Mapping; Visualization; Concentration; Peak Performance; Stress Management; or Therapeutic Yoga.
To schedule a private session with Charles MacInerney, please send e-mail to: charles@yogateacher.com or call (512) 459-2267.  You can pay by check at the meeting, or by credit card in advance…
Purchase a Private Session with Charles for $85/hr. Private sessions are held at Charles' home/office at 5803 Westmont Dr., Austin, TX 78731. If you live in Austin and prefer to meet with Charles in the comfort of your own home there is an additional $20 travel fee.
First select amount to pay, then click "Buy Now"
Cancellation Policy: with 24 hrs notice of a cancellation we will refund you in full. No refunds are given with less than 24 hrs notice as it is difficult to fill a time slot on such short notice. We apologize for any inconveniences this might cause.