Retreat Calendars
————————————————————————

February 17-19, 2017

Yoga & Writing Retreat
Margaret Austin  Center
Chappell Hill, Texas
————————————————————————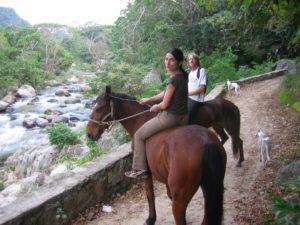 March 11-18, 2017
Mexico Yoga Retreat
Casa Isabel Retreat Center
Yelapa (small fishing village)
Pacific Coast of Mexico
————————————————————————

May 12-14, 2017

Mother's Day Yoga Retreat
Margaret Austin Center
Chappell Hill, Texas
————————————————————————

October 20-22, 2017

Texas Yoga Retreat
Ancient Yoga Center
Austin, Texas
————————————————————————

December 1-3, 2017

Yoga & Meditation Retreat
Margaret Austin Center
Chappell Hill, Texas
About Retreats
Raja Yoga retreats, Hatha Yoga retreats, Meditation retreats, and Yoga & Writing retreats are held in Texas at retreat centers near Austin & Houston, Massachusetts, Yelapa Mexico, Costa Rica, and Lake Atitlan in Guatemala.
These Yoga vacations are led by Charles MacInerney who is often assisted by one or more yoga instructors. Charles has led over 150 retreats since starting in 1991.
Students of all levels of experience are welcome to attend, from absolute beginners to experienced Yoga Teachers.
For those who want time for themselves, these retreats can be considered as a yoga vacation, and all classes, workshops and activities are always optional.
For those who like to stay active, the retreats have a full schedule including two or more Hatha Yoga classes per day, meditation, workshops and excursions.
Students are encouraged to pick and choose what they wish to participate in, and take as much time for themselves as they need.
Testimonials
Charles always speaks from his heart. And his heart is so wise, so sweet... and so funny! Charles, the place, the other participants, the ideas, the emotions, the insights, the food, the fun -- everything about the retreat was extraordinary. It has been weeks since I attended Charles MacInerney's yoga and meditation retreat, but I still feel deeply affected by it. When was the last time you were so profoundly affected by something that it changed your life? What a profound experience. Thank you, Charles. ~ Terry Masters Owner/Director of Master School

I met Charles MacInerney at the 1999 Southwest Yoga Conference in Austin. I enjoyed his comments during the panel discussion and especially appreciated the opportunity to attend his Free Yoga class after the conference. He handled the overflow crowd at his studio quite smoothly and led a great program. I just returned from his December Raja Yoga Retreat at the Margaret Austin Center and have to tell you that it ranks among the best retreats that I have attended. He has a wonderful way of setting people at ease and creating an environment where participants feel safe expressing and exploring new ideas. I was able to find a deeper understanding of my own spirituality during his retreat, and am still enjoying the "high" almost a week afterwards. I found that he presented concepts in very simple terms and brought them to life with great examples from all walks of life, including his own! I have highly recommended his programs and web site to others, and look forward to connecting with him again in the future. ~ Sue Gantz, Corporate Trainer, Yoga Teacher

It's been several weeks since I attended your retreat in Chappell Hill and I just wanted to thank you for one of the best weekends of my life. It has impacted my life deeply. What made it so special? Besides the pleasure of seeing my daughter after several months' separation, the opportunity to grow on our spiritual path, and relaxing in such a tranquil and natural environment. Your "no pressure to participate in everything" policy was ideal for a beginner who had much to process (still am). Your calm and entertaining delivery of so much interesting information - I wish it was a week long retreat. Some of my paradigms have changed and that was very liberating. Another thing I enjoyed immensely, and which may seem like a small detail, but I loved the fact that I didn't have to decide on and execute any meals. The planning and preparation was done for me, and that was one of the biggest factors of relaxation for me. Not only did I not have to cook, but the meals were very tasty and healthy. A pleasant surprise since it was a vegetarian menu was the lack of beans.... I learned much about my daughter and about myself. Our close relationship strengthened over those few days. And I'm sure we would both love to attend your other retreats. Thank you for the work you do. ~ Daniela

Daniela

My husband and I had very little experience with yoga when we decided to sign up for this retreat with Charles. I came back from it wanting every person I knew to attend as it changed me in a way I can't describe. I thought I was going to learn a little more about yoga in a peaceful nature setting and I ended up learning and thinking about so much more. From mindful eating, to concentration, to living with focus and purpose, this retreat covered so much and inspired me in so many ways. And for a shy introvert the environment was so warm, inviting and comfortable. This retreat was good for every level and I truly look forward to attending another one.  ~ Kristy Estrello (and Brandon Pittman)

The mindset that the retreat promoted and created stayed with me during subsequent weeks, making me more open to others and myself... ~ Carol Mackay, Professor of English at the University of Texas, Austin

Charles, I am sending a belated note to thank you for the great time I had at the retreat. I also wish to say that when you showed us how to do alternate nostril breathing, it changed my daily headaches. Every time one hits, no matter (well, not completely) how bad it feels, a few minutes of alternate nostril breathing will give me hours of relief... All the work you put into the planning, hiring, instructing, guidance and leadership was appreciated. I had such a great time that I am hungry for more knowledge and more techniques in yoga and meditation and breathing.... I would recommend your retreats for anyone. ~ Susan K.